LONGTEMP
COMPANY PROFILE
Qingdao Longtemp Int'l Logistics Co Ltd is a rising international cargo services company, granted to be Class 1 int'l forwarding company by China Commercial Division, honored : "Longtemp" .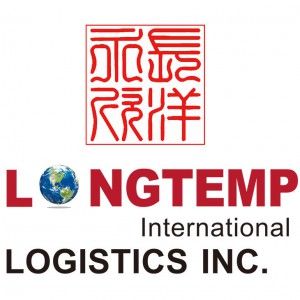 Our operating items are int'l transportation(airfreight, seafreight, intermodel & sea-air freight), int'l trading, customs broker, free zone, cargo insurance, etc.
We have professional and experienced staff in our company, our general manager is much experienced in shipping field, worked for a few famous shipping companies, being trade supervisor, office manager and regional manager. At meantime, we have good relationship with various shipping companies, getting trust and support from them, doing well in Asia/Eurco/Med/Aust/Trans-Pacific trades, also having reputed worldwide network in agencies. We also set up offices and agencies in main ports of China, like SHA/NBO/SZN/GZU/XGG/DLN, even HKG/SIN have good agent there, in order to serve our customer closely and better.At the same time,our company spent a great deal of energy in establishing overseas transport network,and strive to build the company into an international transport network company.In 2006,we eventually became a member of the UnitedShipping global alliance.
With good network wealth, biz is developing fast. Using professional knowledge and team work, we succeeded in a few cases :
1.Handling import for Metro with oversea professional logistics company;
2.Operating mineral import with LCC bulk ship;
3.Operating ship calling at Qingdao,Ningbo under assistance of husbanding agency;
4.Bulk ship chartering;
5.SOC operating inside SEA.
Longtemp is having strong customs broker system, can do customs declaration for customer in time. At meantime, can serve for traders submitting relevant business infor platform; material searching; quotation on material; etc.


LONGTEMP
SERVICES
LONGTEMP team members in the shipping industry has more than 20 years of rich experience, we are in North America, Asia, Europe, Mediterranean region has a strong business.

See More

LONGTEMP is a comprehensive international logistics enterprises. With shipping, air transport, land transport and other professional functions, in addition to conventional vessels, aircraft, trucks and railway transportation resources, we can also to finish from the vast number of international trade, warehousing, distribution, transit trade, inland outspread, border trade and other special logistics service trade way.

See More

LONGTEMP with the world's largest freight agencies have maintained good relations of cooperation, has joined the world's three major shipping alliance, enjoying an excellent reputation in the industry.

See More

LONGTEMP global network has rich resources, has agencies all over the world, can meet the requirements of customers of different countries and regions. Can effect the customers convenient and quick delivery of the goods required to any corner of the world.

See More
LONGTEMP
NEWS
2023年9月12日
At the G20 Summit held in New Delhi, the European Union, the United States, India, Saudi Arabia, and the United Arab Emirates announced an infrastructure construction project related to transportation. What kind of project is this? Germany's "Daily News" reported that the above five parties have signed a memorandum of intent for cooperation on railway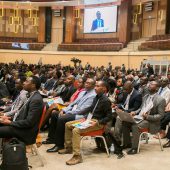 2023年8月24日
Beijing, August 23 (Xinhua) (Reporter Li Xiaoyu) The latest data released by the General Administration of Customs of China on August 23 shows that the non trade scale in the first seven months of this year was 1.14 trillion yuan (RMB, the same below), a year-on-year increase of 7.4%, far exceeding the overall growth rate


United team,Fun-filled family,Full of strength and wisdom.We come from different places,but have the same goal.First-class quality of service,go forward in doing work.Extraordinary detail and courage,Fixed discipline and Flexible response,As a member of Longtemp,We feel the glory and pride…