LONGTEMP
COMPANY IDEA
CREATION HARMONIOUS CATHOLICITY KINDNESS ADAMANCY STRUGGLE
Qingdao Longtemp Int'l Logistics Co Ltd is a rising international cargo services company, granted to be Class 1 int'l forwarding company by China Commercial Division, honored : "Longtemp" .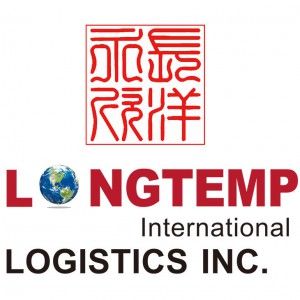 Our operating items are int'l transportation(airfreight, seafreight, intermodel & sea-air freight), int'l trading, customs broker, free zone, cargo insurance, etc.
We have professional and experienced staff in our company, our general manager is much experienced in shipping field, worked for a few famous shipping companies, being trade supervisor, office manager and regional manager. At meantime, we have good relationship with various shipping companies, getting trust and support from them, doing well in Asia/Eurco/Med/Aust/Trans-Pacific trades, also having reputed worldwide network in agencies. We also set up offices and agencies in main ports of China, like SHA/NBO/SZN/GZU/XGG/DLN, even HKG/SIN have good agent there, in order to serve our customer closely and better.At the same time,our company spent a great deal of energy in establishing overseas transport network,and strive to build the company into an international transport network company.In 2006,we eventually became a member of the UnitedShipping global alliance.
With good network wealth, biz is developing fast. Using professional knowledge and team work, we succeeded in a few cases :
Handling import for Metro with oversea professional logistics company;
Operating mineral import with LCC bulk ship;
Operating ship calling at Qingdao,Ningbo under assistance of husbanding agency;
Bulk ship chartering;
SOC operating inside SEA.
Longtemp is having strong customs broker system, can do customs declaration for customer in time. At meantime, can serve for traders submitting relevant business infor platform; material searching; quotation on material; etc.
LONGTEMP
MILESTONE
2005
July
LONGTEMP international logistics co., LTD., Qingdao company was set up, and set up headquarters
December
set up the north American market partners
2006
January
signed the first contract has ours own American line
March
In the face of overseas markets in March 2006 "the ministry of commerce" to form
December
the winning metro flagship store shelves in Qingdao market all of the freight yard, mechanical and electrical equipment of the German import logistics project.
2007
May
join USI world shipping alliance system
October
began to set up the SOC box south Asian airline business
2008
August
set up the Shanghai branch, LONGTEMP into the east China market
October
the formal business routes in North America
2009
June
iron ore bulk cargo import business in India market
November
preparing to participate in the south China market business
2010
March
set up the guangzhou branch, LONGTEMP into the south China market
2011
Made for importers in India in 2011 container 500 teu container business markets around the world
2012
Establish cooperative relations with the local shipping school 2012, directional recruit interns in the industry
October
hangzhou company cross-border business, set up overseas storehouse
2013
Hangzhou branch, established in 2013, jiangsu hinterland deeply improve the Yangtze river delta service areas
September 2013 CSS was founded in LAX
2014
Tianjin branch was established in 2014, strengthen the business and services in north China market, increase the land bridge container sea iron business
December
on the basis of zhejiang province, LONGTEMP Hangzhou branch company set up The truck electronic commerce platform of ningbo port.
2015
July
the LONGTEMP international logistics 10th anniversary celebration was held at Holiday Inn Qingdao Expo.