900 days of cross-border export logistics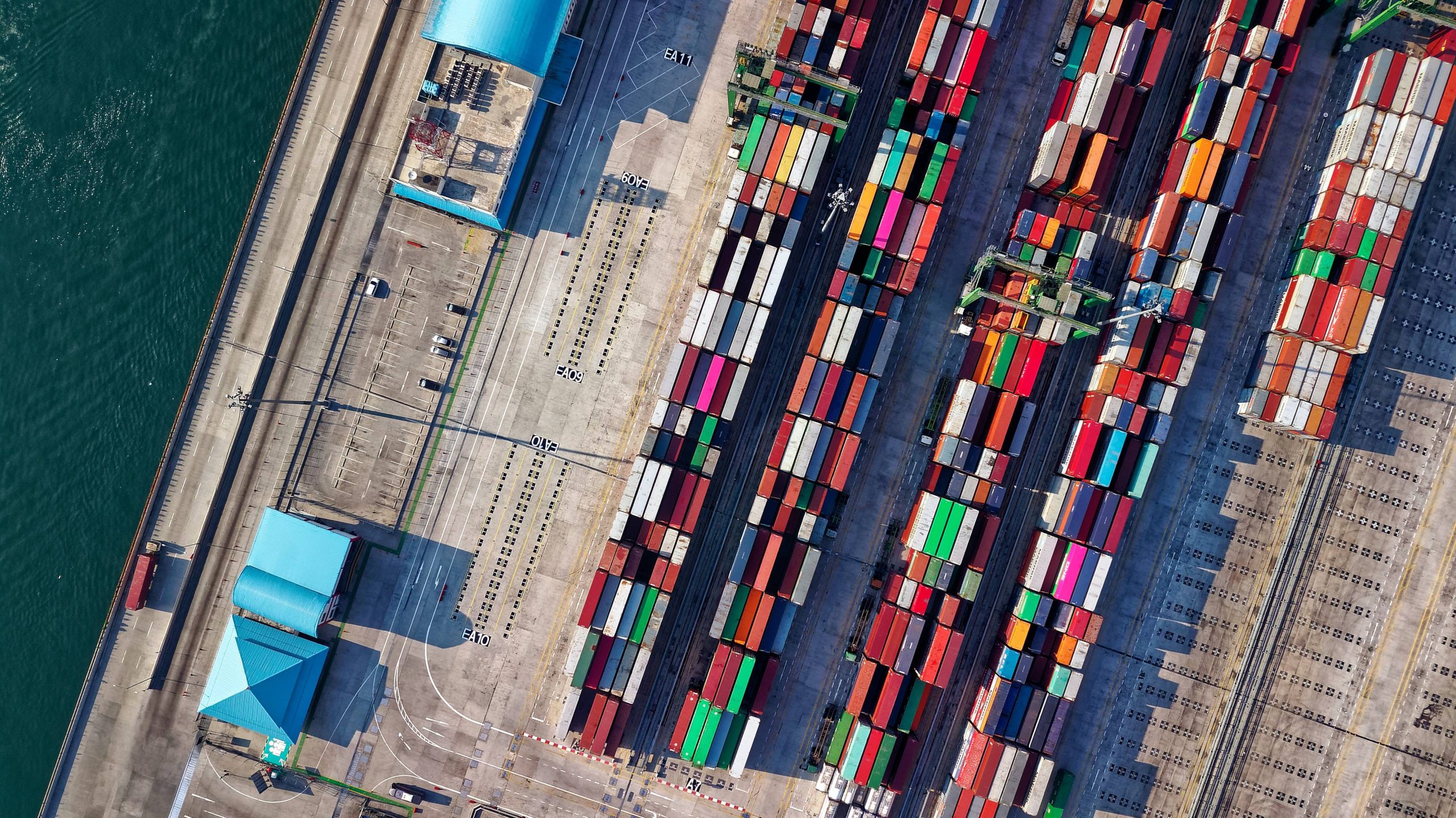 Date:

Jul 22, 2022

Comments:

no comments

Categories: News
In the spring of 2022, an international ocean container that left Shanghai in February with a shipment of air purifiers floated for three months before being unloaded at the port of Long Beach on the West coast of the United States. In the past, the same cargo trip would have taken no more than 50 days.
The seller of this batch of goods is Suzhou Bayon Technology. The air purifier manufacturer focuses on foreign trade, obtaining orders from enterprise customers through Amazon, Alibaba.com and its own independent e-commerce website, with an annual output value of more than 500 million yuan. The cross-border trunk line logistics of Beon has always depended on shipping. The goods sent to Japan are usually shipped from Taicang port, and the goods sent to European and American markets are shipped from Shanghai port.
The shipment, which was shipped to the United States in February, was delayed because the omicron outbreak triggered a surge in CORONAVIRUS cases in the United States, where the number of new cases in a single day hit its highest since 2020 at 330,000 in mid-January. According to the Pacific Maritime Association (PMA), a large number of employees at the Port of Long Beach were diagnosed with the disease, which coincided with the unprecedented peak of imports this year. Labor shortages slowed down the unloading and transshipment of a large number of containers. They had to be shelved at the Marine terminal, and the ships that lined up to unload their cargo were left floating on the sea for a long time.
"According to the time requirements of different types of orders, we use cargo ships to ship to the United States, including ordinary ship, fast ship and overtime ship. The shipping period to Boracay island in the United States by ordinary ship is usually 40 days, while the fast ship can be shortened to about 22 days. BeiAng technology logistics director Shen Li double told the first finance and economics "YiMagazine, since this year, with dense gram si epidemic spread in the whole world, BeiAng cross-border trade on multiple shipping routes have different degree of delay, such as container sent to Europe, often because the causes of different port take two to three months.
The negative impact of COVID-19 on freight mail routes around the world has taken on different characteristics from year to year.
In the early days of 2020, when the original strain of COVID-19 spread across the world, a large part of the manufacturing industry was shut down, orders were blocked, and logistics and freight transportation were at a loss. "From January to March 2020, we're basically just lying at home. It was only after April that the freight industry slowly picked up and started operating again." Zhang Chen, a salesman at a freight forwarder in Shanghai, recalled to YiMagazine that the first orders were for medical supplies, such as masks and nucleic acid testing kits.
The pandemic has reduced the efficiency of port operations in many parts of the world, and the recovery in international trade continues to put pressure on these ports. As the first country in the world to resume production in 2020, China has become a concentrated exporter. A large number of containers shipped from China are overstocked in European and American ports and cannot be returned in time. As a result, containers needed for cross-border trade have gradually become scarce resources, and international freight prices have also risen. In the second half of the year, entering the global consumer goods sales season, international shipping rates were further pushed up.
The trend of rising prices continued to intensify in 2021. Facing the uncertainties of the epidemic, traders around the world started to order shipping containers in the first half of the year in order to smoothly prepare for the consumer goods shopping season in the second half of the year. The Baltic Exchange and The Freightos Global Baltic Index, FBX, for short, hit an all-time high in September 2021 — the average daily spot rate for a 40-foot container on 12 major global routes between Asia, Europe, North and South America reached $11,127, eight times the level at the start of 2020.
The COVID-19 epidemic has made The air purification gas products of Bayon more popular in the overseas market. In particular, in 2021, the company experienced a round of "sales boom", with the sales volume increasing by three or four times compared with the previous year. Dealers can sell more than 10,000 units in a single crowdfunded sale, which requires about 25 40-foot containers that can only be shipped in batches. Orders from the Japanese market demand "several containers every week, about 200 or 300 containers every year".
Around October 2021, the price Bayon pays for a single container has risen to more than $30,000, 10 times what it paid in 2019. "The increase in shipping costs will reduce our profit margin and weaken our competitiveness in other markets." "Said Shen Lishuang, head of logistics at Bayon Technology.
"You didn't have to worry about [the cabinet] before. We have goods out, which freight forwarder's price is cheap to use which shipping. But last year, our mentality of looking for a freight forwarder changed, and whoever has a cabinet is the first to go out." Cross-border logistics has almost become a seller's market, said Jiang Chaoxiang, founder of Shandong Haituo Machinery Group.
Hai Tuo is a production and sales of agricultural excavators – based enterprises. Quite a few of its overseas dealers need to bear the freight of cross-border logistics themselves. Soaring prices have forced them to come up with new ideas. Last year, an overseas buyer of small excavators came up with a new packing proposal — a 40-foot container used to hold only 15 excavators; If the mechanical arm is removed, the main body of the excavator is first placed in a special iron frame, and then the mechanical arm is inserted into the space. In this new packing way, 30 pieces can be packed in.
However, the disadvantages of such packing are also obvious. Both Haitao and customers will increase the labor cost of disassembly, checking parts, re-installation and debugging of machinery. Even so, more and more customers are proposing to use this new packing scheme, which is more difficult but less expensive overall.
"Now we load 15 to 20 containers a month, and about half of our customers request it." Jiang zhaoxiang told YiMagazine, China Business News.
When prices rose to extreme levels, even international container shipping companies eventually had to step up and take tough measures to control price increases in order to avoid a bigger industry crisis.
In September 2021, France'S CMA CGM, the world's third largest container shipping company, announced measures to control the rising shipping prices: from September 9 to February this year, it will freeze the freight rates of all its subsidiaries in the spot market. Cma CGM said in a statement that in the face of unprecedented conditions in the shipping industry, the group prioritized long-term relationships with customers. Then hapag-Lloyd, a German container line and another shipping giant, said it would not raise rates further.
Jiang was impressed by cMA CMA's attempt to cap price increases. "I remember when a container cost $18,000, they said they wouldn't raise prices any more. After another two months, freight fees start to fall."
By mid-June, FBX had fallen back to $7,089.
Air transportation is the main mode of small package direct mail for cross-border export e-commerce, but international air transportation has played a different story from sea transportation in the past three years. Overall look, every year September to the consumer goods market season in January of the following year, air freight will appear apparent climb. However, due to the impact of the epidemic, the reduction of air transport capacity and congestion in the shipping market led many enterprises to turn to air transportation, and the market freight rate of air transportation once rose to the point that many cross-border e-commerce companies could hardly make money.
Although zhang Chen, who works in the air freight forwarding company, has intuitive feelings about the freight before and after the epidemic. Before the epidemic, air freight from Shanghai to the US was 50 yuan/kg, and this figure gradually rose after April 2020 to a maximum of about 150 yuan/kg.
At this time, when the global spread of COVID-19 was going through its first peak phase, yuntu's order volume increased by 197.01% year on year. Peng Guodong, CEO of Yuntu Logistics, was quoted as saying in a public speech that the epidemic has "brought favorable development opportunities" for the cross-border e-commerce logistics industry.
The epidemic has led to the introduction of quarantine measures to close down countries and cities, which has first catalyzed the e-commerce market in Europe and the Us. China's cross-border e-commerce exports grew 28.7 percent year-on-year in the first half of 2020, according to the Ministry of Commerce. According to AliExpress, by the first quarter of 2021, China's cross-border e-commerce exports reached 280.8 billion yuan, up 69.3% year on year.
"The craziest time was between the end of 2020 and the beginning of 2021, when it felt like everyone around was looking at cross-border [venture capital opportunities]. The market was so good at that time, and everyone believed that China's industry was mature and there would be good products that would be accepted overseas." "Zhang Chenfan, founder and CEO of Borderless cross-border e-commerce, told YiMagazine.
In Zhang chenfan's opinion, the prosperity of cross-border e-commerce projects needs three basic conditions: the perfection of cross-border logistics, a good payment channel, and the maturity of the website tools. However, this round of opportunities at the end of 2020 is actually driven directly by the extremely strong market demand of the "home economy". Even venture capitalists haven't seen such a boom in entrepreneurship in a long time. They began to look around excitedly for the next potential investment object for SHEIN.
As a serial entrepreneur and with experience in e-commerce brand business in the United States, Zhang Chenfan got the initial capital of 10 million yuan from investors in March 2021, and founded Borderless cross-border e-commerce in Shenzhen. She established three independent DTC(Direct to Costumer) stations to sell designer brands' fast fashion products. The markets it has entered include Europe, North America and Latin America.
Borderless cross-border goods start from warehouses in the suburbs of Shenzhen and are sent to Europe and The United States by air freight. Then, cooperative logistics service providers are responsible for the first stage of transportation to the destination and the last stage of distribution to the delivery address of consumers. From the order to receive the goods, the time is not more than 10 days.
In the early years, China's cross-border e-commerce merchants could only send overseas air parcels through China Post. This mode was only applicable to goods with a low value and less than 2 kg in weight, and the timeliness was also poor. Around 2013, it took three weeks for an air parcel to be delivered to a customer in Germany.
It is the rise of cross-border e-commerce that drives the development of cross-border air logistics that emphasizes timeliness. At present, the recognized leading enterprise in this field in China is Yuntu Logistics, which was established in 2014, with an average daily order volume of more than 1 million parcels.
The company's story began by helping domestic e-commerce sellers transfer goods by air through Shenzhen and Hong Kong to save on logistics costs. Now, "cross-border B2C commercial dedicated line" is still its core business segment, focusing on serving Chinese sellers who set up shop on overseas e-commerce platforms such as Amazon, Wish and Shopify. Yuntu created the "special line" mode in China, relying on a centralized mass delivery to reduce costs, and special line in the beginning of its establishment is not the standard of international express service mode and charge standard, but to the domestic e-commerce package express standard, direct charge per kilogram.
Such international package services, which are both time-sensitive and cost-effective, are popular with Chinese sellers building businesses on overseas e-commerce platforms.
In the past three years, cross-border e-commerce has boomed due to the epidemic, but it has also further exacerbated the rise in logistics costs. Peng Guodong, CEO of Yuntu, commented that the epidemic is good for cross-border logistics, while the experience of its target — cross-border e-commerce is just the opposite.
As orders rise, they are also feeling the pressure of rising logistics costs on their cash flow. The order size of a cross-border children's clothing brand has increased by about seven times compared to pre-epidemic levels, but logistics costs have also risen by the same amount over the same period, offsetting each other.
Yuntu's quoted freight rates to the United States rose to 150 yuan per kilogram from 100 yuan and 120 yuan. In the winter of 2021, during the "Black Friday" to Christmas and New Year, the prime e-commerce promotion season, the us and Canada freight will be as high as 170 yuan/kg, plus 20 yuan per order processing fee. During the same period, Wujiang ushered in good sales performance, but at the same time, it also encountered difficulties in booking cargo Spaces and soaring air freight prices, which put pressure on cash flow.
"Now it has improved, the freight rate of the US line has dropped back to 75 yuan/kg. If prices continue to rise, we will lose our cross-border advantage in a short period of time. If it goes on for two or three years, we may need to find other ways to cross the border. Do you have to charter your own plane?" Zhang Chenfan said.
In 2022, the biggest uncertainty faced by domestic cross-border e-commerce and cross-border export logistics is the strict containment policy implemented in China against the omicron epidemic.
The lockdown in Shenzhen at the beginning of the year made Wujiang Cross-border unable to complete the delivery of overseas orders on time, and such delivery delay also affected the withdrawal of the company's PayPal account. "We have a lot of cash at stake in our Paypal account, which is very important to our company. At that time, there were thousands of orders a day. If the delay was too long, customers would complain and our PayPal account would be lost." Zhang Chenfan said.
Although freight forwarding companies are beneficiaries of rising logistics prices during the epidemic, they also suffered from a large cash flow crisis during the period of lockdown in Shanghai.
The entry threshold of freight forwarders is not high. The cost of a first-class air freight forwarder is mainly based on the number of boards signed by it. It is commonly known in the industry as "package board", which is to spend money to contract the assembling board in the cargo plane. The cost of the secondary agent does not involve the package board, the resale of the position in the hands of the primary agent, the main cost is manpower.
The amount of capital needed to sign a board varies from 80,000 to 100,000 yuan. As a result of Shanghai's lockdown control, non-local logistics vehicles are stuck outside the city, and the only business that the freight forwarder can do is to clear inventory — finish the shipment of the goods that have been sent to Shanghai in March. "Once the company's employees are locked in the community, there is no way to complete the customs declaration from the warehouse and then take the goods to the freight station for delivery. You can't put the cargo in the booked space, and the plane will take off as scheduled, which is actually empty, there is no cargo in the cabin." Zhang Chen told YiMagazine, a Chinese business magazine.
Since March 28 this year, CMA China has also issued 9 consecutive updates for the Shanghai area. To some extent, these announcements can let the outside world feel the impact of the epidemic on the cross-border logistics industry in Shanghai.
In its first announcement at the end of March, CGM said terminals and barges were still operating normally, although some trucks entering/leaving Shanghai were delayed. However, on April 11, CMA CGM mentioned in the third update announcement that the resources of the import cold box and special cargo yard were limited. "Due to the increase in staffing pressure, the waiting time of Waigaoqiao terminal is expected to be extended".
Just four days after the announcement, CMA CGM announced that it had temporarily extended the period for waiving demurage charges for exports to Shanghai from seven days to 10 days. At the end of April, CMA CGM said in its announcement that "the recent epidemic prevention and control measures have greatly affected the speed of supply chain in Shanghai and its surrounding areas", so it decided to suspend the charging time of import demitage fees from March 28 to May 8.
It was not until the end of May that CMA CGM announced in its 9th update that "the terminal personnel have been increased in an orderly manner and the overall situation has continued to improve", warning customers that due to the increase of ships arriving at the port, there would be some congestion at the terminal in the future. At the same time, CMA committed to continue waiving late payment fees from March 23, 2022 until June 5, 2022.
Many Chinese contract manufacturers in the global trade chain mainly export goods using the FOB(Free on Board) model, which means that goods are pulled from the factory to the port, customs clearance procedures are handled through the forwarder, and the goods are loaded onto the cargo ship. The logistics of cross-border export e-commerce can be said to be upgraded from the logistics channel required by traditional B2B cross-border trade. The difference lies in its longer chain of end-to-end services and more detailed requirements for services.
China International Capital Corporation (CICC) said in a research report that compared with traditional foreign trade, the value of Chinese brands in the cross-border e-commerce value chain still has nearly 8 percent room to increase, measured by goods shipped from China to the United States.
There is little difference between cross-border e-commerce and traditional trade in the final price of the same goods. However, the traditional mode of export trade, overseas distributors to obtain the value of the proportion is as high as about 36%, and according to its analysis, cross-border electricity mode of direct mail, even to pay high trunk line transportation, transit, distribution, terminal distribution costs, as well as the platform commission rate, add up these spending is still lower than in traditional B2B export business by overseas distributors points and the value of the ratio.
Overseas warehouse is a cross-border logistics model that has been highly praised in recent years from the perspective of localized customer experience. Amazon warehouses are also an option for cross-border e-commerce companies to open overseas warehouses. Merchants send goods to Amazon's warehouses and then their orders are shipped by Amazon's Fulfillment by Amazon (FBA). It is amazon Logistics that underpins amazon's global marketplace network. Amazon encourages merchants around the world to access the service as much as possible, but also imposes restrictions such as a penalty on goods that are stored for more than 90 days.
In addition to B2B traditional foreign trade, Haituo has also developed B2C cross-border e-commerce business in recent years. Jiang Told YiMagazine that Shandong Haituo Machinery Group also used Amazon's logistics service when it started trying to sell products such as sprayers and vacuum cups through cross-border e-commerce in 2019. The goods are out of stock because the stock cannot keep up with the sales speed.
"The overseas warehouse mode requires that you have part of the goods in the overseas warehouse to facilitate local sales, while part of the goods are floating at sea, and another part of the products are being produced on the production line, the whole link may be easy to cut off the goods." "Mr. Kang said. The excavator type of cross-border traders he is familiar with rarely try such overseas positions.
In B2C cross-border e-commerce business, Haituo mainly connects with freight forwarders around the world through the air express module of Alibaba International station, and delivers goods by multiple combined transportation. After collecting goods in Ningbo or Yiwu, haituo sends the goods by sea container to Los Angeles, the United States, and then transfers them to UPS, and finally enters the warehouse of Amazon through express delivery.
Ali International Station, which is mainly engaged in cross-border wholesale business of To B, acquired One Datong, a comprehensive foreign trade service enterprise in Shenzhen, in 2010. On this basis, it has sufficient reserves in logistics capacity. Ondatone is responsible for providing order fulfillment service solutions for merchants. In fiscal year 2021, the international terminal has completed a logistics volume of almost 200,000 International standard units (TEUs). "Our goal is to reach 1 million tons and 1 million TEUS in three years' time as much capacity as we can lock in through alibaba's international platform." International station China suppliers and cross-border supply chain general manager Wang Tiantian said.
Alibaba's Cainiao logistics also operates overseas warehouses in more than a dozen European countries, covering 24 EU countries and the UK, and can handle 100,000 orders a day. In terms of speed, the host country of the "official warehouse" can reach it in 3 days, and the pan-European can reach it in 7 days. In addition, Cainiao has recently opened a special shipping line between China and the United States with special benefits, which promises to deliver goods from domestic factories to overseas warehouses in the United States in 30 days, focusing on shipping space guarantee, berthing window, port pickup and other links. Cainiao said that the maritime dedicated line can improve logistics timeliness of the whole link by more than 30 percent and save merchants 20 percent of logistics costs on average.
In fact, Cainiao has now become Yuntu's main competitor in China. Although Cainiao was founded in 2013, it wasn't until around 2020 that AliExpress.com took advantage of cainiao's logistics services to offer merchants small packages delivered by cross-border airlines.
Alibaba International Station and AliExpress, as alibaba's two cross-border export e-commerce platforms 2B and 2C respectively, have been identified as the company's new business growth point around 2019, and the new cainiao, who need to cooperate with alibaba in logistics, have also further accelerated the construction of cross-border logistics infrastructure. In 2020, the international air passenger transport industry will be greatly impacted. Many passenger planes have been replaced with cargo, removing seats and putting integrated boards to serve freight. It is also a good time for Cainiao to consolidate logistics resources at lower prices.
At present, the rookie content in the global rapid deployment of the six wisdom logistics hub eHub, in Europe, South America, southeast Asia and other places built nine international express distribution centers, operates more than 3 million square meters of cross-border warehouse, and opened up a large number of international main transport charter flights, the current monthly from hangzhou hub of more than 240 cargo charter flights.
In the past, an important impression of platform-level cross-border e-commerce on consumers was its unreliable logistics delivery service lasting 50 or 60 days. Therefore, to improve the brand image of the platform, we must start from the promotion of logistics timeliness. In July 2020, AliExpress and Cainiao jointly launched the service project named "Cross-border X-Day delivery". For example, "$5, 10-day delivery" is one of the special line logistics services, which shortened the delivery time to 10 working days. The first stop was in Spain and France, and the service was extended to 8 major European countries in March the following year.
Aliexpress's cross-border parcels are transshipped directly by air to overseas destination countries or through cainiao's overseas logistics hubs. For example, goods are boarded by Cainiao's charter flight from Hangzhou to eHub in Liege, Belgium, and then distributed to various European countries from Liege. At present, "$5, 10-day delivery" logistics products have covered Spain, France, the Netherlands, Belgium, Britain, Germany, Portugal and other 20 countries in the world.
Some companies with large volumes of cross-border business will try to build overseas positions directly themselves. Le Ge, which is mainly engaged in cross-border furniture trade, started to build overseas warehouses by itself in 2013, and started to attract investment from June 2020, implementing the business model of "sharing overseas warehouses". This year, Le Ge even "crossed over" into the production of container ships. Le Ge signed a contract with Huanghai Shipbuilding Co., Ltd. to build a 1,800 TEU container ship in January this year. The cargo ship cost a total of $32.6 million to build and is expected to be delivered in March 2023.
Zhu Wei, the secretary to the board of directors of Le Ge, said that the company had made various arguments on shipbuilding costs, container rental costs and inventory costs, and that "shipbuilding is still economical compared with charting" in terms of le Ge's own business. Of course, this evaluation process of Le Ge shares cannot avoid the fact that the epidemic has led to long-term high international shipping prices in the past three years.