COSCO shipping tanker transport sector restructuring its fleet size ranks the world's first One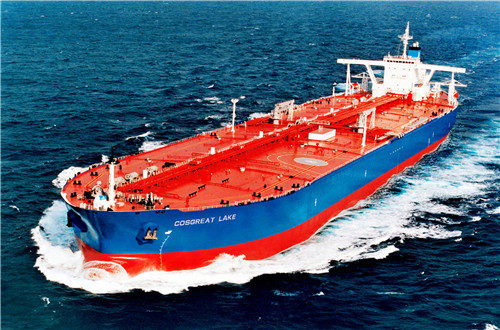 Date:

Jun 06, 2016

Comments:

no comments

Categories: News
Xinhua News Agency, Shanghai, June 6 (Reporter Jia Yuankun) – Ocean energy COSCO Shipping Co., Ltd. was founded in Shanghai on the 6th. This is an important part of COSCO Group and China Shipping implement restructuring, reorganization, COSCO shipping tanker fleet among the world's first energy scale One.
In recent years, the depth of the global economic adjustment, slow recovery, the overall downturn in the international shipping market, global shipping companies face tremendous pressure on the operation, have in the league mergers and acquisitions, asset restructuring, production and other aspects of integration as to seek a breakthrough. In this context, the approval of the State Council, China Shipping, COSCO Group and implementation of the reorganization. Among them, the energy transportation sector, ocean energy COSCO Shipping Development Co., Ltd., the predecessor to set out to sea assets COSCO Bulk Carrier, COSCO Group acquired 100% stake in Dalian Ocean and strive to create a professional oil and gas transport and logistics enterprises.
After the reorganization, the energy of the ocean tanker fleet COSCO ranked the world's first One size, ownership and control of tanker capacity 105, 17.04 million dwt; LNG transport operators invested a total of nine, to invest in LNG vessel 25.
Restructuring brings to the enterprise is not only a quantitative scale on the more far-reaching are the three qualitative change. Han Jun, general manager of COSCO shipping Energy Shipping Co., Ltd., said after the reorganization energy COSCO shipping One held an international team, fleet and business base oil transport field the most powerful enterprises. Reorganization of the international market position of COSCO shipping energy practice strategic objectives and route capabilities and business development strategies of the country changed qualitatively.
Shipping market has a significant cyclical macroeconomic barometer of the market downturn this One round has gone through nearly 10 years, it is still in a downward trend. In this regard, COSCO ocean energy will be reorganized into an opportunity, through diversification, the connotation of intensive development to stabilize the market risk.
In the energy transport structures, COSCO ocean energy will achieve four linkage, ie, domestic and foreign trade linkage, oil products and crude oil linkage, ship and boat linkage, oil and gas linkage. Among them, the higher technical requirements of LNG (liquefied natural gas) transportation business direction of the company to become the focus of development.
It is understood that after the reorganization of COSCO scale ocean energy will be reflected, which maintained good cooperative relations with more than 200 domestic and foreign oil and petrochemical enterprises and trading companies, for the protection of national energy security transport plays an important role.