COSCO shipping upturn is expected in 2017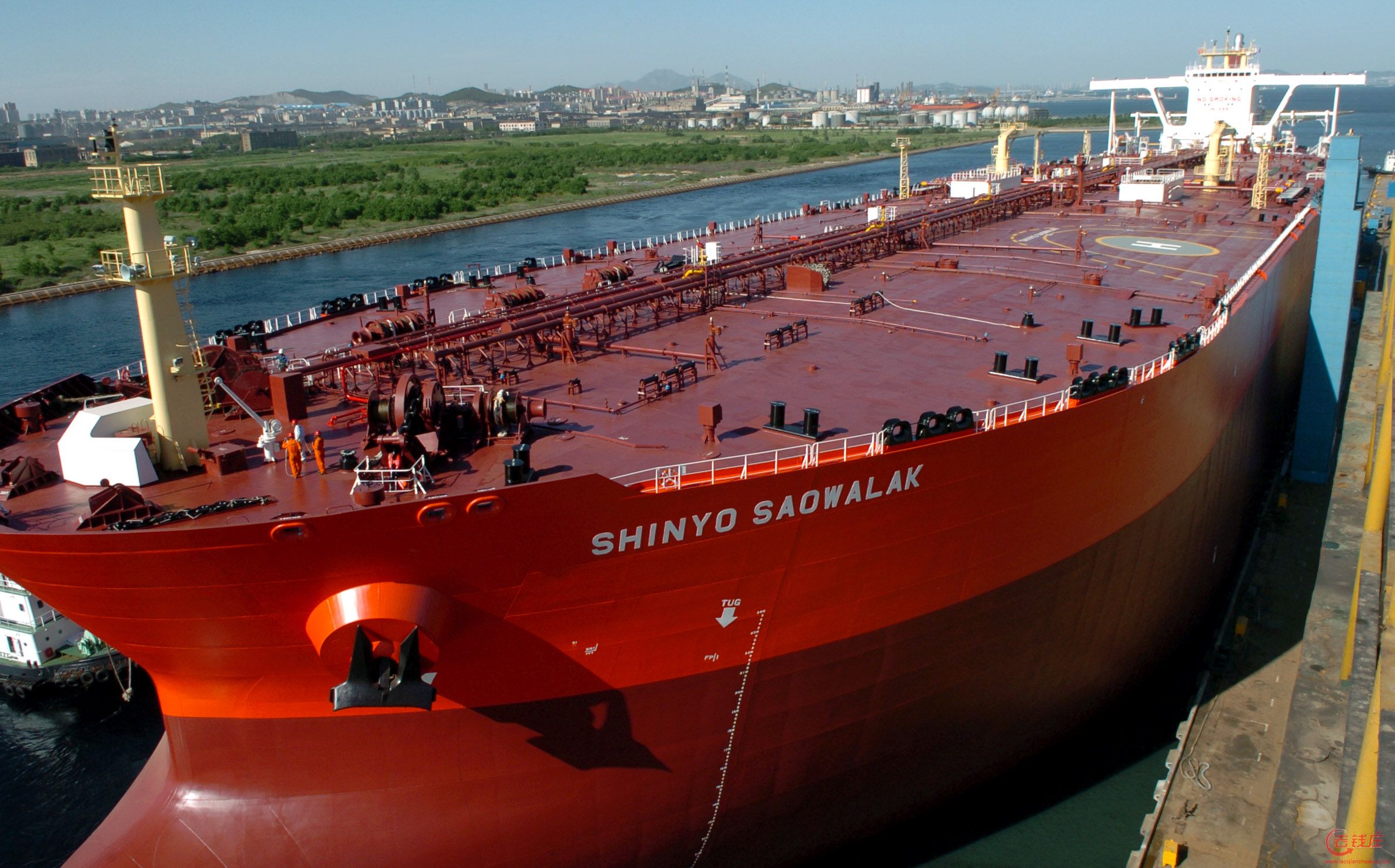 Date:

Sep 22, 2016

Comments:

no comments

Categories: News
Hanjin Shipping bankruptcy occasion, shippers are looking for more reliable shipping company, freight also soared – like China Ocean Shipping Group Hanjin and other competitors, these should all be good news.
China Ocean Shipping Group is China's largest shipping company, the company's deputy general manager of Sun Jiakang Reuters on Monday that in the past month increased freight – Rising Freight Ocean Shipping Group should be able to enhance the performance of the fourth quarter until next year.
He said, "From the owner's point of view they are more willing to choose good credit can provide this service stable liner companies in the future, may be a bad credit they shunned the we are the beneficiaries of the group should in this respect one."
February by merging two of China's largest shipping company, China Ocean Shipping Group has a press run can count the world's fourth largest container fleet, its flagship listed unit – China COSCO Holdings Company Limited operations.
According to Thomson Reuters, one of the China Ocean Shipping Group itself is the world's highest debt shipping company, but also one of China's largest state-owned enterprises, it has a staff of 33 people. Sun Jiakang said the company finance is improving.
China Ocean published last month in the first half loss of 7.2 billion yuan ($ 1.08 billion), mainly related to the sale of the bulk shipping business and a lack of government subsidies related.
"One is the fourth quarter of this year will be better than in the second quarter of this year … because there are significant changes in the liner industry, the container liner industry next year it will be better this year," said Sun Jiakang.
He warned that if the global trade and economic situation does not improve, other smaller competitors may step on Hanjin's footsteps.
Union into turmoil
Hanjin Shipping's bankruptcy, also led to the existing container shipping Network turmoil.
In recent years, Hanjin Shipping forming alliances with competitors to share the ship and route, to deal with shipping long downturn. Today, Hanjin partners are eager to fill its vacancies.
Hanjin Shipping has suspended membership in the Union CKYHE September 2, China COSCO is also a member of the Alliance. Hanjin had to set up a new alliance with the German container shipping company Hapag-Lloyd (HLAG.DE) and four other companies in the next year.
Sun Jiakang said he does not believe Hanjin collapse will affect the planned new alliance with China Ocean French CMA CGM, Evergreen Marine of Taiwan and Hong Kong's Orient Overseas Container Line. The alliance plans to start scheduled for April.
"Form a new alliance requires a lot of work, you need about a year or so to prepare everything in advance is not possible … it will not adjust these times, not because the event Hanjin make new alliances adjustments will not. "
Sun Jiakang added that the US Federal Maritime Commission is still studying the new alliance program, China COSCO believes it complies with antitrust regulations.
Sun Jiakang said China COSCO plans to complete the merger before the end of this year and China sea.
He said that the global shipping market continued the pattern of change, there remain opportunities for potential acquisitions, referring to the January acquisition of a majority stake in Greece's largest port of Piraeus on China Ocean.
COSCO Shipping: customers, our commitment
We will always be there for you | We adhere to the customer's responsibility, rain or shine
Lately, shipping circles waves "Madden" message, make art circles people are "A little panic"; upheaval shipping market situation also allow customers to "very hurt."
This time, the customer, the most anticipated is the shipping companies to guarantee reliable service, as well as the interests of customers responsibility to play. At this moment of COSCO shipping, both dating back to its traditional, or show its vision, we will be duty-bound to take on this responsibility and live up to customer expectations.
Customers, our commitment | keep the promise to our customers
We take practical action to tell you, commitment to customers is our responsibility COSCO shipping. And our alliance partners formed Confederation must be the responsibility of the service. With the deepening of our restructuring, as well as next year OCEAN Alliance coalition was officially launched, our service capabilities and the level will have a new promotion, customers can put aside all the worries led to risk due to production and business services subject to the control, safely the goods entrusted to us.
For customers, we never give up | We will never give up for our clients
Uphold the traditional values ​​of a responsible enterprise, we optimize customer service and perseverance. Our many brands routes have been honed for years, even in a period of ups and shipping market situation, we insist on not reduce the quality of service to pursue. This strong sense of responsibility to support us along the way, persist in the end. Only we ourselves do not give up, the interests of customers can be guaranteed. Only if we continuously upgrade ourselves, we have a greater capacity to adhere to not give up.
Today, we have more than 1.6 million TEUs of capacity and routes than 330 brands, and service outlets throughout the world, have been able to configure a more extensive transport routes and more intensive schedule arrangements for global customers, we believe this is how much energy a bleak market downturn to bring some warmth warm. And we continue to deepen reform pace.
With customers, our common development | We strive to develop and grow with our customers
And customers with the fate not only our responsibility, but also the cornerstone of our business. As a "customer-centric" service-oriented enterprises, we are more obstinate, where the interests of its clients, our services on the go, go all out to provide full transportation solutions.
As a loyal partner of the global customers, our responsibility lies not only meet our customers entrust transportation needs, but that the development of our customers to provide professional support. Whether it is time to send production line of automobile parts, or sent to the supermarket shelf cabinets seafood or quarterly to market fashion, we are to reflect the intentions of the customer business. In our definition of customer relationships, land and sea transport no points, the service does not limit the powers and responsibilities. Only customer satisfaction, give customers a seamless experience, are the hallmarks of our success.