G20 Summit: China a prescription innovation economic growth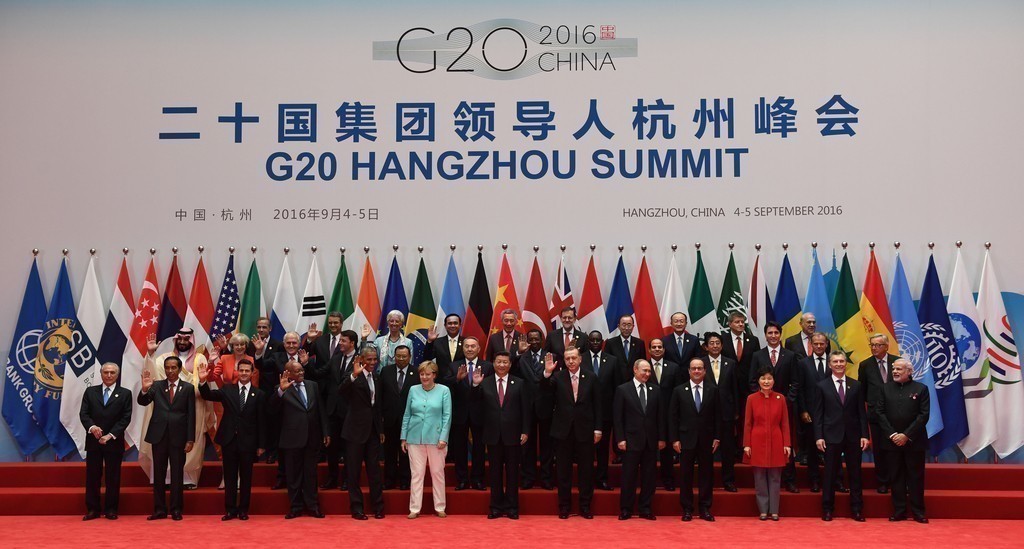 Date:

Sep 05, 2016

Comments:

no comments

Categories: News
The current world economy is in a deep period of adjustment, but also because of the economic States face different social problems through innovative growth for countries to create space for cooperation, right time.
G20 summit opening yesterday in Hangzhou, Chinese President Xi Jinping at the opening ceremony stressed the challenges, we should develop innovative ways, mining growth momentum. New ways of innovation, structural reforms, the new industrial revolution, the digital economy, the world economy to open up new roads to explore new boundaries.
As we all know, after the global financial crisis, G20 summit One straight to promote global economic recovery as the most important issues to discuss ways to overcome the crisis and measures the results achieved One set, the global economy is moving in the direction of recovery ahead. However, since the global economy is also facing structural problems and bottlenecks faced with inadequate growth behind the economic growth potential. Accordingly, the power recovery is obviously not strong, it is difficult to show the effect of recovery. China as the world's second largest economy, apparently influenced by factors in this regard, it has been plagued.
Precisely because of this, G20 summit held in Hangzhou, China will no doubt be an opportunity to pass a signal to the world of innovation, China's express commitment to innovation to the world of internet. The proposed supply-side structural reforms, it is the most targeted measures in China "innovation growth mode" regard.
Although the world economy is still complicated and difficult state, but with innovative changes have been signs of growth in many countries. As the United States has become the experience of the park, "Silicon Valley model" and fragmentation "New York model" put forward new requirements for innovative, new and innovative clear goal. Japan proposed to accelerate technological innovation in 2020 Olympic Games, and will carry out joint projects in the public and private sectors of the economy, promote self-driving cars, and so the use of cutting-edge robot technology. Germany 4.0 proposed industrial strategy and 2020 high-tech strategy.
For China, proposed "innovation growth" strategic concept, to a large extent, also to comply with the development trend of the world economy, the world follow the pace of technological development and to accelerate into the world advanced level. The "advanced", apparently not only advanced economy, but also the quality of the advanced economies, is the science and technology, product quality, brand advanced.
In this regard, over the past few years, China has made no small achievement. Recently released G20 innovation competitiveness Beige Book is displayed in the G20 countries, innovation competitiveness rankings, China has become the only One in the top ten developing countries. Not only that, just released 2016 Top 500 Chinese enterprises, but also very beautiful One group data. In 500 companies, R & D investment increased by 7.4%, R & D intensity is 1.48%, up 0.19 percentage points. Among them, several well-known Chinese enterprises R & D intensity of more than 10%.
More importantly, in order to get rid of economic difficulties as soon as possible, countries are actively looking for driving economic growth, "prescription" to explore new economic growth momentum, and technological innovation will undoubtedly become a new round of economic growth One of the most important sources of power, become a national competition It focuses. If you can not have a new breakthrough in technological innovation, then the economic growth of countries will face greater pressure, which may lead to a global rise of trade protectionism, hinder One step into globalization.
We want to see that China's attitude and inclusiveness initiatives linkage can be obtained in other countries, particularly those participating in the summit to support countries, so as to promote the global "economic growth, innovation," to resolve the structural problems of economic growth, to break through the bottleneck of economic growth. In particular, do not light the muscles in the global economic game, but with equality, openness, peace of mind, and help all countries to lead global economic growth mode from One innovation, promote global economic recovery as soon as possible into the healthy and orderly track towards common prosperity, to avoid falling into the fetters of the old economic order.
It can be said that the current world economy is in a deep period of adjustment, but also because countries face different economic issues and social problems through innovative growth for countries to create new space for cooperation and may, at the right time. G20 summit held in China, out of the "innovative economic growth," prescription. This agent "prescription", not only for China, but also for the world, to see how countries will "prescription" of all functions released.