In the container shipping market, about 2.4 million TEUs will be delivered in the next three quarters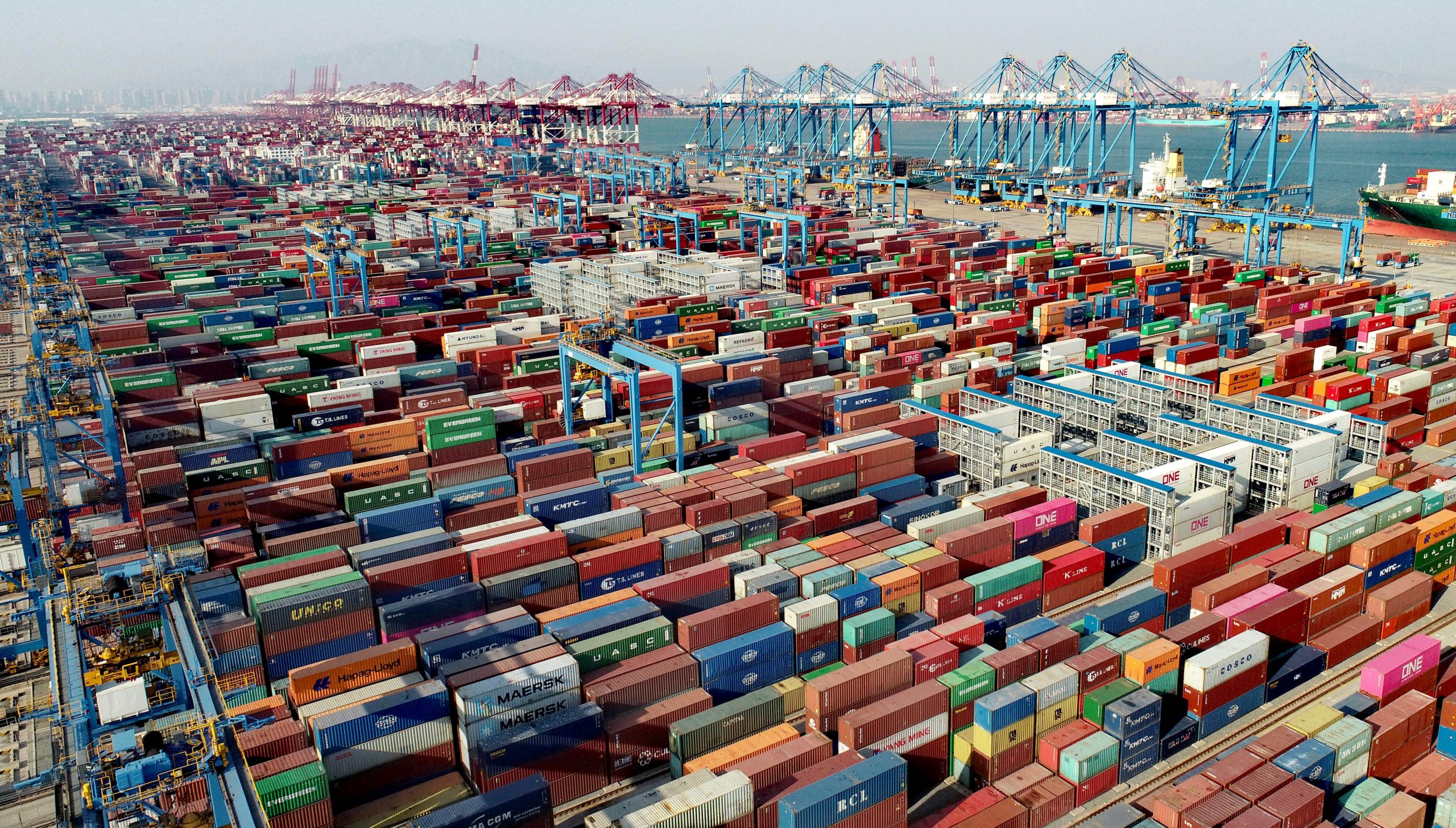 Date:

Aug 01, 2023

Comments:

no comments

Categories: News
According to the latest information from One Shipping: Recently, leading research and forecasting consulting firm Maritime Strategies International (MSI) said that in the next three quarters, the supply side is expected to experience "explosive growth", and by the end of the first quarter of next year, about 240 million Teu of newbuilding tonnage.
MSI said the supply side was expected to "explode" in the next three quarters, with some 2.4m teu of newbuild tonnage due to be delivered through to the end of Q1 next year.
It is reported that the medium-sized and large container ship charter market has been relatively unaffected by the downturn in liner shipping, but MSI said that it believes that "charter rates have the potential to decline significantly".
In its July Horizon report, MSI said it expects the impact of charter day rates and shorter durations to spill over to larger vessels.
MSI said: "In addition to the overall sluggish cargo demand, another important reason for this situation is that a large number of very large ships will be launched soon, and many medium-sized ships will be diverted from main routes to other routes usually served by smaller ships. Lower levels of trade are required to accommodate the larger scale of transferred assets."
According to the consultants, this forced transfer of larger ships into secondary trade that does not require upgrades could lead to "increased idling", which is only partially offset by slower sailing and increased scrapping.
The company said its scrapping forecast of 380,000 Teu this year was "clearly insufficient to offset growing excess capacity". MSI added: "In this case, the best-case scenario for freight rates is to maintain the current level of modest increases."
The impact of this on the charter rate is not optimistic. MSI said it expects day rates for ships of all sizes to drop sharply from October "at the latest".
"The continued delivery of the order is expected to shift the market balance in favor of charterers, leaving owners with no choice but to repair their vessels, possibly for a shorter period of time," the company explained.
So far, the lack of medium and large open vessels in the container ship charter market has prevented shipowners from following the downward trend of the ocean freight market, allowing brokers to continue to achieve historical highs and long-term cycles.
Furthermore, shipping lines with excess capacity and high exposure to the charter market have historically been able to sublet vessels to other shipping lines at break-even rates, or at a small discount to contracted day charter rates — but that is also coming to an end, as tonnage procurement officials now require authorization from the highest levels before chartering a ship.
Meanwhile, MSI said liner margins were currently falling "alarmingly". Based on preliminary second-quarter results, some ocean carriers "are already in the red," the company said.
"The situation is expected to worsen in the second half of the year as all new contracts signed in May and June at prices well below a year ago will start to have an impact on liner lines' profitability," MSI said.
"However, at the same time, operating costs for shipping lines have risen significantly compared to pre-pandemic standards, which means that current freight rates are loss-making for small vessels," it added.