OCEAN Alliance: Maximum Union will take "self-assessment"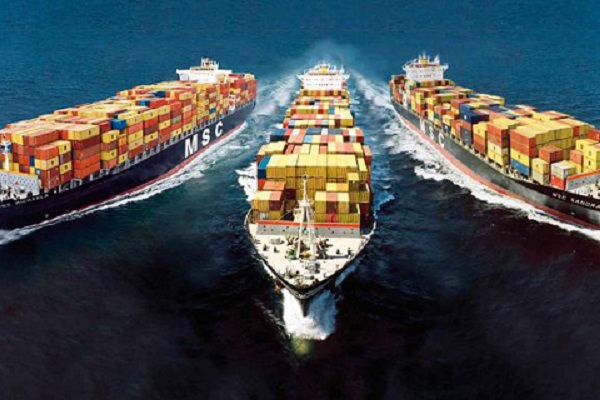 Date:

Apr 25, 2016

Comments:

no comments

Categories: News
April 20, China Ocean Shipping Group COSCO Shipping Container Transport Limited (COSCO shipping containers) and CMA CGM, Evergreen Marine in Shanghai and OOCL announced the establishment of "Marine Alliance" (OCEAN Alliance).
Maximum Union? Alliance ship!
According OCEAN Alliance news release the same day, the new affiliate program to start operations from April 2017, will invest more than 350 container ships and synergies to achieve efficient operation. Early Alliance will collaborate on more than 40 routes, including Europe and the United States in the region are respectively about 20 routes.
According to Alphaliner data, as of April 1, OCEAN Alliance four Alliance members (including the US total ship) has a total of a total capacity of about 5.37 million TEU, 1109 boat orderbook of about 1.31 million TEU, 102 ships, at the same time, 2M has a total of a total capacity of about 5.69 million TEU, 1086 boat orderbook of approximately 930,000 TEU, 69 ships, the relative ratio, which means the overall size of the members of the Union, OCEAN Alliance with 2M similar size, comparable.
However, deputy general manager of COSCO Container shipping Zhu Jiandong stressed that, despite the size and capacity scale capacity 2M Membership OCEAN Alliance owned by owned quite, but it is clear that "members of the company will not put their full capacity all of the league into the Union only partially capacity. also, in April next year when the formal operation of the new alliance, the relevant data capacity will change. "
According to the "Shipping Exchange Bulletin," the reporter, OCEAN Alliance announced currently invested a total capacity of 350 routes cooperation ship about 3.5 million TEU, the average single ship capacity is about 10,000 TEU, is a veritable "ship alliance."
Zhu Jiandong expressed: "OCEAN Alliance who aim not challenge, if you want to challenge, then, is to challenge themselves in the current market environment, we have to give customers more choice, more comprehensive services, better route products. we set the goal to enhance their own ability on. "
Without approval? The remaining risk!
So massing route layout, before the formal operation, the need for the approval of the relevant regulators do? Zhu Jiandong said, the present communication with relevant government regulators point of view, OCEAN Alliance mainly in the US and Europe need to contact the tripartite mechanism: EU, China Ministry of Transport, the Federal Maritime Commission. But not all three agencies requested One cause. "EU requirements OCEAN Alliance One within given time to deliver its hold one self-assessment report, the EU does not need the approval of China's Ministry of Transport requirements OCEAN Alliance signed a formal agreement within 15 days of its filing the relevant agreements, this is very clearly defined. US Federal Maritime Commission requested in its filing fixed format content relevant agreements, after the filing has a 45 days time to discuss and ask questions, as well as after 45 days may be extended an additional 45 days one time. we can see three regulatory bodies are not a one approval requirements for OCEANAlliance, we will follow the requirements of all regulatory parties, and within the time limits prescribed its declaration. "
Although OCEAN Alliance parties with certainty, and that the need for approval of the relevant regulatory bodies, but in the legal profession opinion, as long as no final dust settles, there will be potential risks. CASS Institute of International Economic Law Associate Professor Zhang Guang in the "Shipping Exchange Bulletin" reporters, said: "What is the One cooperation agreement going on, but the key is to look at the agreement and the specific details." In his view, the country Key external regulators concerned that the establishment of the new alliance will not eliminate or limit the effect of competition, if it is identified as a loose alliance also easy to handle, and then one day be recognized as compact One associates is another matter. In addition, even OCEAN Alliance to function as expected, the European Union and the United States follow the strict regulatory procedures can not be ignored. "If OCEAN Alliance and 2M indicators are relatively close, and when the regulatory body communication can prove more good than harm, is not a big problem."
Source: Shipping Exchange Bulletin