Shipping the next few years how to behave?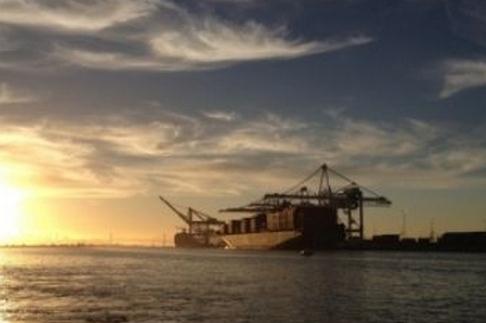 Date:

May 31, 2016

Comments:

no comments

Categories: News
Shipping market recovery seems a long way off, in addition to oil transport market is still the only One bright spot, the owner of the container shipping industry and the bulk transportation industry in the next few years, the trend does not seem promising.
 
Although the shipping industry to achieve profitability One straight struggling, but the lingering problem of excess capacity, the threat of slowing growth in trade, bankruptcy still Longzhe excessive loss of shipowners and operators.
 
COSCO shipping Marvin Chief Financial Officer Zhang pointed out that shipping will continue to face a difficult operating environment in the One to two years in the future. He said: "I hope that recent industry mergers and the formation of new alliances and other One series of changes, allowing the entire shipping back track of sustainable development."
 
Now Xiang Yang Haifeng International Holdings CEO recent groupage market pessimistic, he believes the downturn in the next two years will follow. Due to the growing consumer demand, the overall global trade demand is still growing, but too much capacity did not cause tariffs to rise. Now Xiang Yang lamented that despite the current container ships idle capacity has reached 7% of the global fleet capacity, but not enough to set the idle-scale transport industry in the next two years, supply and demand return to balance.
 
In addition, China's economic slowdown, imports decreased, which makes the prospect of Bulk Carrier market is also facing serious overcapacity and weak demand. Yi Li, chairman of Taiwan's shipping Xu Zhijian, said the next few years, bulk transport market is very pessimistic, because of overcapacity and dismantling too little activity over the past decade, China's rapid economic growth is the main growth driver One straight bulk transport market, accounting for bulk 70% of the growth in transport, but in the past few years, China's economic growth slowed down, resulting in a lack of bulk transport market support.
 
Erasmus Shipinvest Su Jun, president and CEO believes that demand for bulk transport can no longer count as in the past two decades as China, but more optimistic that the recent almost no bulk carrier new orders appear, and may make modifications and dismantling activities bulk market recovery.
 
Recently, the shipping industry, the only One highlight is the oil shipping industry. Tanker Tanker Owners benefit from the tariff significantly improved profitability strengthened. Zhu, general manager of China COSCO forward said future oil transport market is expected to remain profitable One to two years, China's oil demand is expected to remain strong. 2014, China imported 308 million tons of oil, oil imports this year is expected to reach 371 million tons. However, he warned that after mid-2017, delivery of new vessels affect the fragile balance between supply and demand, oil transport market may face a slowdown phenomenon.