Slowdown in global trade shocks Chinese ports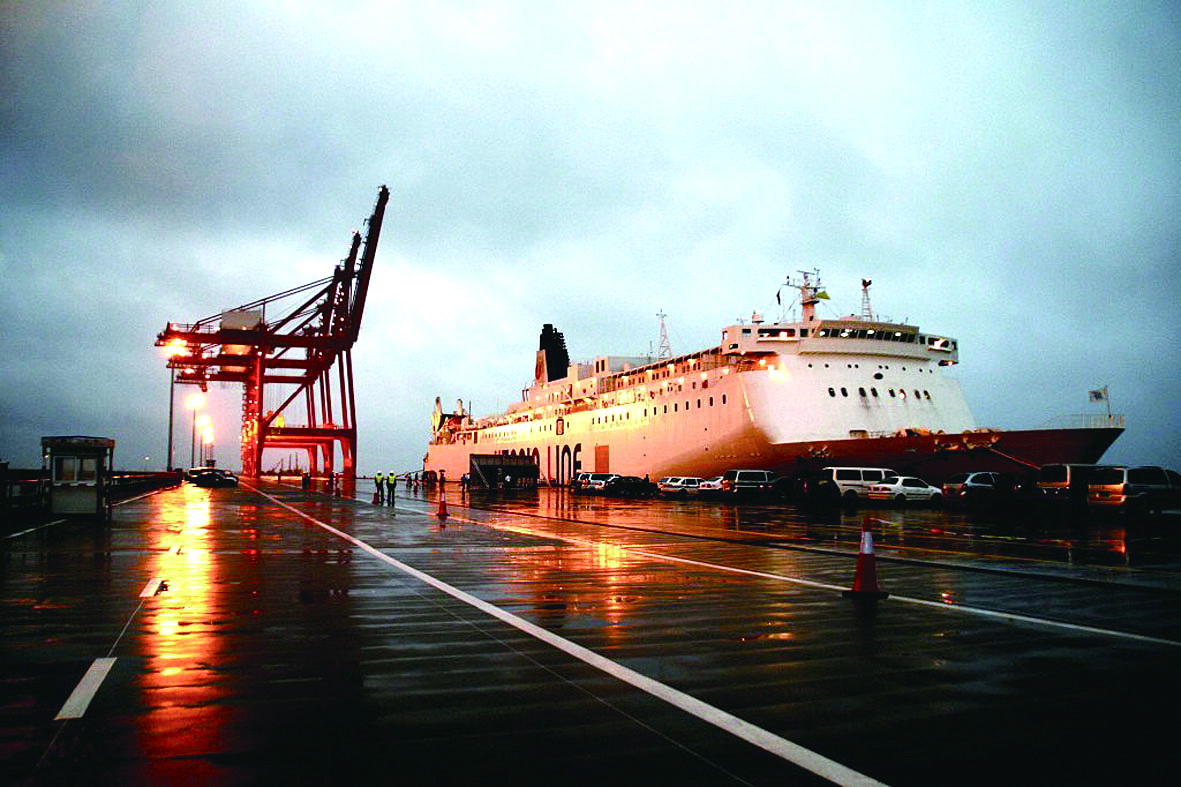 Date:

Sep 19, 2016

Comments:

no comments

Categories: News
In general slowdown in global trade, the Chinese port throughput serious overcapacity problem, but the race is still around construction growing port facilities.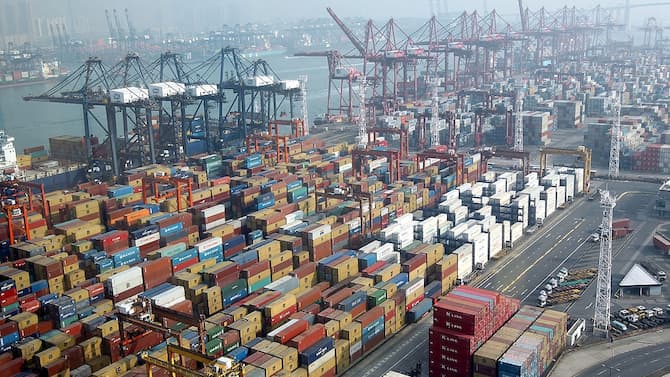 Looking out the window Zhonghui Xian (Jessie Chung) Office of the Hong Kong container port One sheet busy scene, products and other goods made in China will ship worldwide.
However, as the Chairman of the Hong Kong Container Terminal Operators Association of Zhong Huixian acknowledged global slowdown, China is no longer to develop low-cost manufacturing and increased competition from larger mainland Chinese ports and other factors, is causing serious impact on Hong Kong.
In the first half of this year, Hong Kong's container throughput decreased by 10% over the same period last year, the year, it may well be the fifth consecutive year recorded a decline.
"Decline in throughput, we also face shortage of land and quay shortage problem," she said. "This affects the operational efficiency means that our speed is getting slower and slower relative to the previous."
Despite the crowded Hong Kong has its own unique problems – Hong Kong's container had stacked into a 7 storey – but the general slowdown in global trade occasion, Hong Kong is also affected shipping port capacity and overcapacity problems.
South Korean Hanjin Shipping Group (Hanjin) bankruptcy outside world attention focused on the plight of the shipping industry.
Mainland Chinese ports but also severely affected by the global slowdown. China has the world's 10 busiest container port in the seven.
With the shipping companies have to integrate in order to alleviate the impact of the industry downturn, analysts worry that shipping bargaining power will exacerbate the plight of the port operators.
"Concentration of the shipping industry are increasing, each alliance will rationalize their networks, will lead into the territory request to reduce and stop frequency is reduced," inter-governmental think tank Economic Cooperation and Development (OECD) 's International Transport Forum (International Transport Forum) of • Merck port expert Olaf (Olaf Merk) said, "for the port, this one is a dangerous game, because if u did not join the League one or more, u might be the big losers."
Heavy industry and other government-backed One sample, there are also severe overcapacity Chinese port throughput capacity.
In 2013, the extra handling capacity of Chinese ports is equivalent to 50 million 20-foot container, more than the sum of Japan, Russia, South Korea and Taiwan port throughput. According to the International Transport Forum in 2030, the extra handling capacity of Chinese ports will turn one barbarian, because local governments are competing more and more large scale construction of port facilities.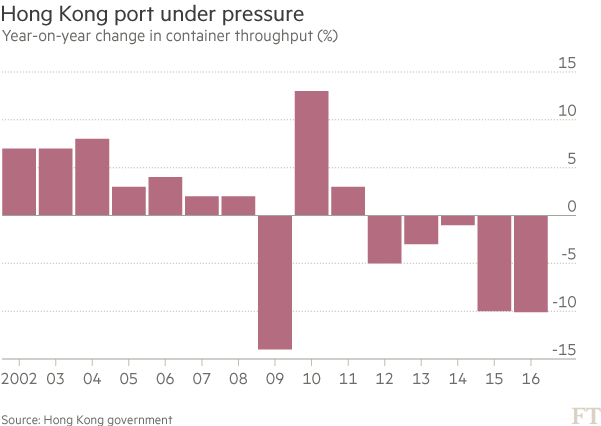 Meanwhile, the weak economic environment and China's transition to high-end manufacturing structural shipments from the world's largest exporter is expected to remain under pressure.
The Chinese government is investing huge sums of money to support the factory manufacturing higher-value high-tech products, such as smart phones and computer chips, the space occupied by these items on board are less than the furniture and shoes.
China's container exports in the first five months, down 7%, underscores this trend.
Credit rating agency Moody's (Moody's) of China port industry analyst Deng Zijie (Osbert Tang), said: "Several years 2001 accession to the WTO (WTO) later years, China's container exports reached 15-20% growth rate, it is this can no longer see the growth. "
In addition, Deng Zijie said China port pricing power is being squeezed due to the influence of large vessels continued excess capacity, shipping companies profit dropped sharply.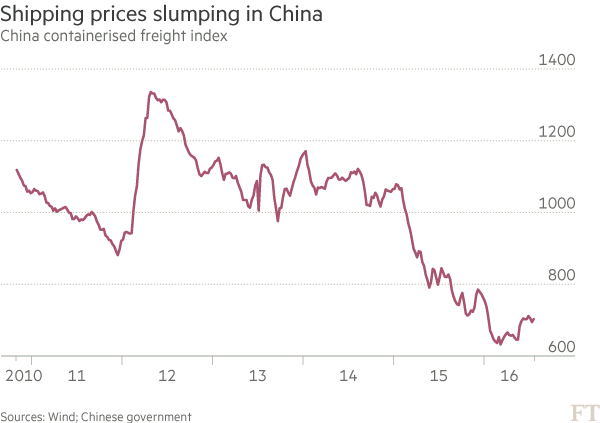 Maersk Line (Maersk Line), CEO of Asia Pacific Fan Chu Yan (Robbert Van Trooijen) believes that the issue should be shipping companies falling profits because the industry "unprecedented wave of consolidation" and eased. Many shipping companies carried out mergers and alliances, while Hanjin bankruptcy. Maersk Line is the world's largest container shipping group.
Chief Operating Officer in Hong Kong, Shanghai and Shenzhen container terminal operating company Modern Terminals (Modern Terminals) • Peter Levesque (Peter Levesque) believes that this round of consolidation ultimately beneficial to the shipping industry.
He said: "The new alliance framework should help shipping companies to rationalize and make freight shipping companies only recover business success, achieve profitability, they can provide services.."
In this round of the downturn in the shipping industry plummeted to near record lows due to shipping problems and Hanjin small rebound, the company dozens of ships loaded with billions of dollars in cargo ships currently outage.
But CEO ocean parity platform Xeneta • Patrick Berglund (Patrick Berglund) said that this rally may be very short, someone will eventually acquire Hanjin Shipping or their vessels.
He said: "Then u still have to face the problem of excess industry capacity."
On the shipping and port industries, Merck believes systemic problem stems from the Chinese government that depends on heavy investment model of economic development.
He added: "excess capacity and overcapacity in shipyards, whereas large excess One section of the latter occurred in China, due to government support and become worse."
Translator / Lai Ho