Spain's most advanced automated terminal: TTI Algeciras terminal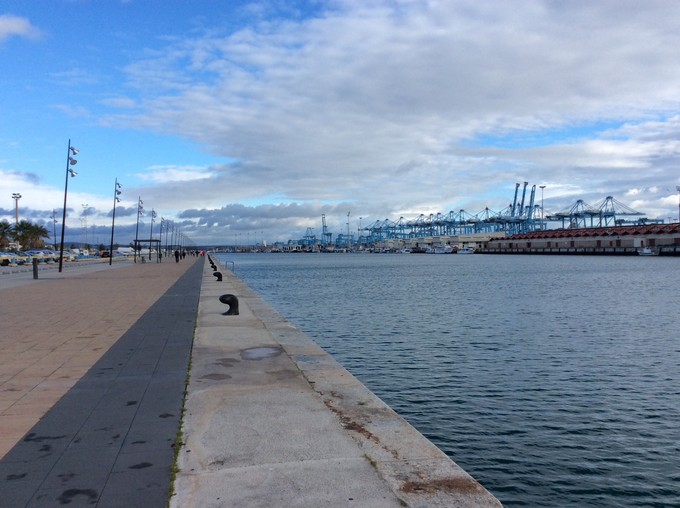 Date:

Oct 31, 2016

Comments:

no comments

Categories: News
Tier Algeciras Terminal, Port of Algeciras, Spain, is the most advanced automated container terminal in the port of Spain. It was first used in the vertical automation mode, and it is also the first important terminal in the Mediterranean area to adopt semi-automatic operation mode. TTI Algeciras began operation in May 2010, can handle 18,000 TEU-class container ship.
TTI Algeciras is located in the Mediterranean Sea of ​​Europe and is the main gateway to the region's export and import and transhipment centers. TTI Algeciras, with its advantageous geographical position, makes it the best transit port to connect to West Africa and South America. At the same time, TTI Algeciras is Europe, Africa (including Spain, Portugal, the Canary Islands, North Africa) logistics distribution center.
Algeciras port loading and unloading equipment, a variety of shore crane, portable crane, container cranes, rocker crane and ro-ro facilities, as well as a diameter of 101.6 ~ 304.8 for the oil pipeline for loading and unloading oil. In the MONOBUOY sea berths of water depth of 60m can be parked 500,000 deadweight tons of giant oil tankers, a diameter of 1066.8mm underwater tubing, loading and unloading rate of 12,000 cubic meters per hour. In addition to crude oil, there are coal, timber, steel, cement, pulp and groceries. The main export commodities are grain, grass, cork, fish meal, paper, canned fish, citrus and petroleum products.
Algeciras ranks 31st in the world's 100 largest container terminals in 2015! Algeciras TTI is not the only automation terminal in Spain, in 2013, the BEST terminal in Barcelona.