Han Jin storm change route capacity deployment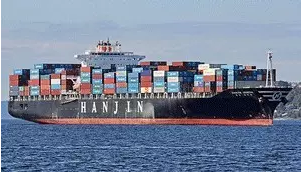 Date:

Apr 01, 2016

Comments:

no comments

Categories: News
Han Jin recently on route, capacity to make a series of new deployment. Analysts pointed out that the move is part of the Korean sea into its cut operating costs.
Hope Danmoululi legitimate "cousin" modern merchant ships for every trace live, Hanjin Shipping he didn't even have time to sigh sigh with regret about, began a new round of rainy day – the capacity to withdraw from the Asia Europe routes and adjust the Mediterranean Sea to the Pacific route, launched "Sino US route service" (CAX). The intensity of the large, action is concentrated, which is rare in the history of Korean into the maritime operations.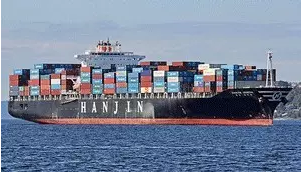 one need not look far for a lesson
Last year, Hanjin South Korea's largest shipping company net profit is only $600 million. However, compared with a net loss of more than $500 million in modern ships, it can be said that it is "pale into insignificance".
Hyundai merchant marine current liabilities rate already "piercing the sky e is not disabled", up to 1700%. International liner companies such capital intensive enterprises debt ratio warning line is 900% (up to 400 percent debt ratio can be obtained positive rating). On March 17, the breakdown of negotiations with a major creditor of the Hyundai merchant marine, enterprises in the overall bankruptcy edge, causing a series of an avalanche of chain reaction – largest shipowners DANAOS Co. to the New York pay submitted affiliated warning documents; major bondholders refuse against the extension to maturity of the bonds; at the institutional level rating hit negative for a long time, at present difficult to obtain refinancing…
Related to the Korean media pointed out that today the dilemma facing the modern merchant, root cause is perception of market feedback too stiff, long complacent maintain original management means and concepts unchanged, lucky to expect the latter part of the market will improve, and under the trend of decline in the market all the way, there is no corresponding adjustment and reform strategy, that the subject everywhere.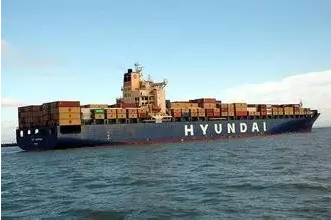 However Hanjin Shipping does not because of our days than "cousin" slightly better than some slack, indebted rate of 600% for enterprises is still worthy of attention, at least that the overall operation has not lost, also in July as well as high as 2.4 billion won in the public debt to repay. The modern merchant ship all the way to the bottom of the bloody "scene is still at present, retreat Hanjin will decide on what path to follow?
It's not too late
Market analysts have pointed out that currently the South Korean government through the redemption of Industrial Bank of Korea Hyundai merchant at the same time, urge the current situation is still good Hanjin Shipping Reform, to prevent a repeat of the modern merchant.
In order to stop the tide of Hanjin Shipping decision makers in the market the way Britain toss size has some "breath" of Han into the sea "chariot" carried out a series of violent change.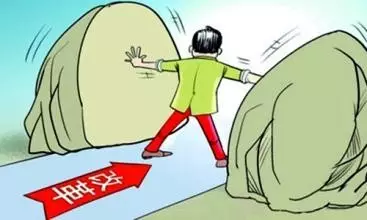 Storm change: in March 17th, Korea into the sea announced in April began to withdraw from the 2 ships had served in Asia and Europe route TEU ship. Violent change 2: April 6, Hanjin joint venture route PM1 (Mediterranean Sea to the Pacific No. 1 pendulum route) will be to replace the new route HPM (Hanjin Pacific and Mediterranean pendulum route), new routes will connect the west coast of the United States, Asia and the Mediterranean. The route will be deployed 10 thousand 15 TEU type ship, with a total capacity of 150 thousand TEU.
Storm change three: May 24th to open up new routes CAX, connecting central China, Japan and the United States on the west coast of California, the route will be deployed 5 4000TEU type ship.
To reduce operating costs is still well understood in the excess of Asia Europe routes to reduce operating costs, but why the two measures should be linked to the west coast of the United States it? This reporter interviewed the Shanghai shipping exchange analyst Ma Tu. The horse way that because of trans Pacific district trade volume rising optimism, so America services is sought is not unexpected. Previously, O3 members of CMA CGM formed a scale for 6 x 1.8 million TEU "Explorer" fleet and exhaustively into the trans Pacific route, can be seen. Now Hanjin Shipping Routes HPM "incidentally hand" to the west coast of the United States which include, is preheated in a consideration of the market, also to occupy market share considerations. For CAX investment in small and medium sized container ship may be more to cooperate with the Korean ocean shipping close and thoughtful service to the 'small ecological' type of customer service, the new concept.
Han Jin spokesman said: after the route adjustment, we will seek to do with the CKYHE internal members of the overall route optimization. After changing the Asia Europe line, the transit time of the Nordic to Asian routes will be reduced, and the efficiency of cargo transport in West Africa and North Africa will be significantly improved by Al Beh Silas (southern Spain). Although cargo industry this year, the contradiction between supply and demand is still tight, but in any case, Hanjin will actively explore the hot market, enhance their own competitiveness, complemented with more stringent cost control system, it will be formed this year expected positive factors. "
Source: international shipping network