This year's Christmas shopping festival, your after-sales and logistics will also let customers chilling it?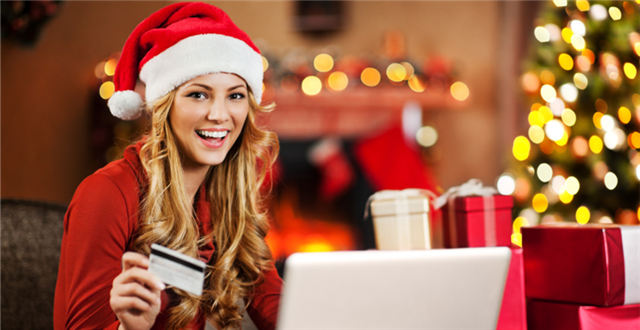 Date:

Dec 21, 2016

Comments:

no comments

Categories: News
From the Australian media recently reported that Christmas is naturally happy for people of the day, but the seller of electricity providers will always face a lot of pressure. With the continuous rise of online shopping, people's growing demand for online shopping more and more difficult to be met, and retailers have to face this one challenge. Rob Gibson of Temando, an Australian logistics service provider, outlined to retailers three types of retailers' pain points to be addressed by retailers this year.
Christmas will soon come, all retailers are in for this one year the busiest holiday one and nervous preparation. In order to get more sales on this holiday season, retailers will need to ask themselves this question: Does your business offer a memorable after-sales experience that customers want to return to your website for a second time? ??
According to practicalecommerce data, the store's holiday season sales in 2015 fell 10%, while the electricity business shopping rose by 14.3%. Electricity sales currently account for 8% of total retail sales, and this trend is giving retailers more attention to shipping and logistics issues. If the busy shopping season in the logistics do well, will have a very negative impact on retailers. According to emarketer, the cost of getting a new customer is seven times the cost of retaining an old customer. So if the logistics can not let customer satisfaction, not only customer loyalty will decline, retailers also need to spend more money, time and resources.
A recent study of 208 UK retailers found that 78% of retailers said they could not satisfy their customers' demands for multiple delivery options, and 75% could not fully determine whether their return process would meet customer needs . Here are some of their biggest concerns:
1. My customer requests to be able to continuously update the Christmas express logistics information
Almost nothing can be more stressful than the time to deliver on Christmas. FedEx acknowledged that they could not fully address the demand for express delivery for the holidays in the past year, and retailers and shoppers are beginning to feel anxious as the year approaches. In response to this problem, retailers should provide more visibility into the customer's logistics information tracking as well as private SMS or mail updates to logistics information, freeing up time for your customer service team to handle larger issues.
2. Which delivery options are best for seasonal shoppers?
It can be said that the logistics business is the most money-losing areas of the link, so the question is how do you want to reduce losses as much as possible? Before the holidays for a variety of delivery options for the establishment of a comprehensive solution, including the customer to pay extra costs of delivery, which you and your "last-minute shoppers" (do not do the shopping plan to the last minute to do Shopping decisions of people) are good. In this particular period of the year as much as possible to meet customer needs can bring more transformation, if necessary, to arrange for large quantities of orders to a number of logistics business can also bring more flexibility in transport.
3. I can not handle all the post-holiday returns
Retailers need to deal with postganglionic nearly one-third of the online shopping returns, so the return of the work will never finish. Therefore, setting up a dedicated service channel for customers to self-service their returns, this will help reduce the steps required to complete the task; and create a consistent process to improve customer satisfaction and operational efficiency.
By addressing these challenges, retailers can increase their customer loyalty in the year-end shopping season, where customer demand is highest and at the same time the most stressful. So, do not wait until the last minute to improve your shipping and logistics services so that you are eligible and your team to celebrate the opening of the Christmas celebration.