Qingdao port or into the world's sixth largest port throughput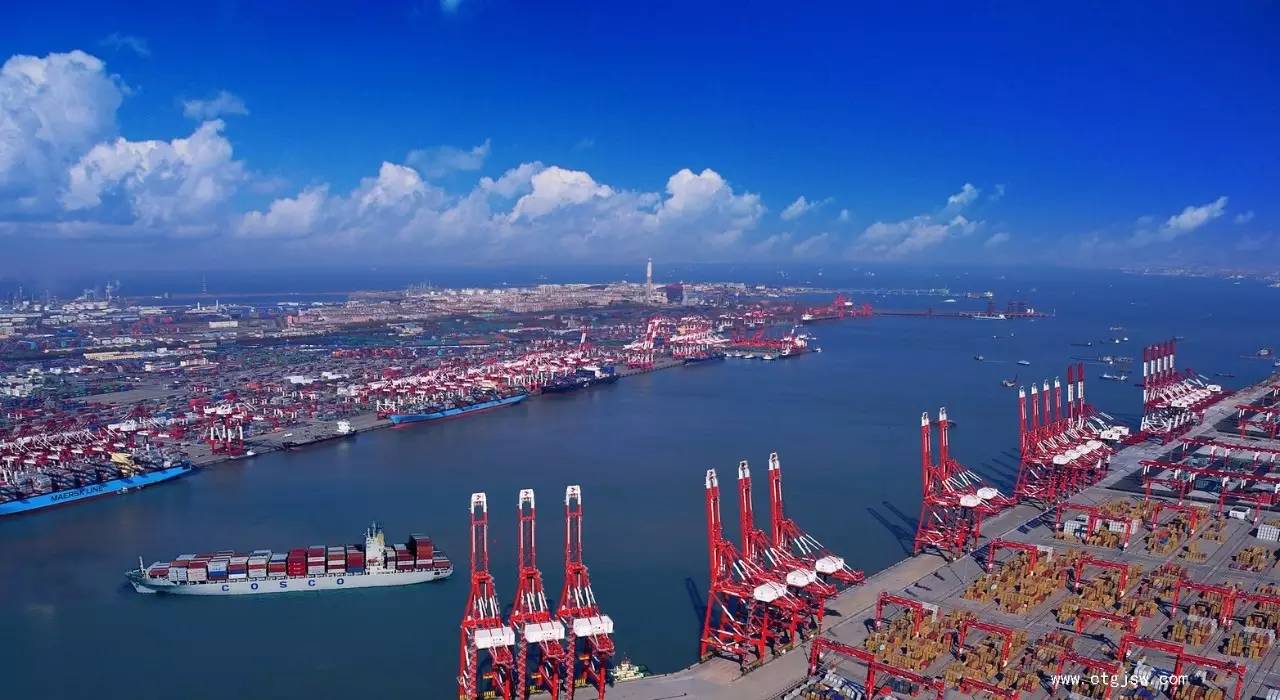 Date:

Aug 25, 2016

Comments:

no comments

Categories: News
Chinese Academy of Sciences Research Centre of the World Ports forecast forecasting group said the first half of this year a total of Qingdao port cargo throughput and profit growth surpassed the national average. This has also allowed the Qingdao port in Hong Kong this year is expected to replace Hong Kong as the world's sixth largest port throughput of Hong Kong Port relegated to seventh.
Data show that the first half of 2016, total port cargo throughput of Qingdao was 2.21 million tons, up 6.1%. Over the same period China's coastal port throughput increased by 1.7%. The company container throughput 8.86 million TEUs, an increase of 3.6%, operating profit grew marina 8.3%.
Qingdao Port airline ranked first in the number and density of ports in northern China
Qingdao port by the old port of Qingdao, Huangdao Oil Port, the former Bay Port and new Dongjiakou port composed of four Dagang District, now has 15 dock, berth 72.
Qingdao Port can accommodate 50,000-ton ship berth 6, can accommodate 100,000-ton ship berth 6, is mainly engaged in import and export cargo handling services at home and abroad container, coal, crude oil, iron ore, grain, etc. passenger service.
Qingdao Port has attracted world-renowned shipping companies all landing, opened more than 150 routes, forming 22 Southeast Asia, Japan and South Korea 33 'edge route group ", route number and density ranked first in China's northern port.
As of June 30, the new US East Qingdao port, the Middle East, Japan, Korea, Southeast Asia and other 10 international routes, including a net increase of two international routes up to 128 the total number of international transit container volume grew 20%.
Currently, automated terminal construction project of Qingdao Port is accelerating, it will be China's independent build the world's fourth-generation automatic terminal handling system, it is Asia's first fully automated container dock in the true sense. The end of 2016, beginning of 2017 there will be two world-class container berths operational automation, will save 50% -60% of people, 30% more efficient.
Green Harbor International said that the current main wharf has been completed, handling equipment have been put in place, in automation systems and equipment commissioning phase towards the end of the test with the operating conditions.
Qingdao port to provide support for the "Marine Silk Road" strategy
Dry bulk cargo handling business in the first half of this year, the recovery in demand and the steady rise of Qingdao Port reasons than the national growth rate is in the first half.
In the first half of this year, steel mill operating rates rise, Shandong Province and Hebei region's crude steel output increased by 4.5% and 1%, respectively, resulting in the rapid growth of imports of iron ore.
2015, Qingdao Port to invest 26 million yuan to carry iron ore mine in Dong family business mix. Dong Port ore unloading, bonded, mixed, transit and distribution business chain formed, the first half of a total berthing Valemax ore ship loaded with 18 ships and carried 3.5 million tons of ore mixed business, ranking first in the country, turn water iron ore throughput increased 74%.
Valemax is the world's largest manufacturers of raw iron ore producer CVRD very large ore carriers, carrying up to 40 tons.
Qingdao Port and Vale do Rio Doce is a strategic partner, in May this year, the two sides said it would expand the use of Dong Port Port Vale's iron ore loading and unloading in the port of Qingdao, distribution, storage, mixed ore and other related operations.
Thanks to China and "One band One Way" along the country's business, the first half of this year, Qingdao Port Container rail transport container volume grew 59.9%.
Chinese Academy of Sciences report said, Qingdao Port is a clear positioning of the State Council for the modernization of integrated port and an international shipping hub port in Northeast Asia as a "Marine Silk Road" strategy provides a strong support, with more than 130 countries and regions, 450 a plurality of ports in trade.